10 Top Tips for Saving the Cost of Car Insurance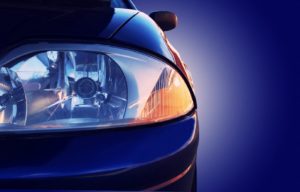 It's essential to have the right cover in place if you drive a car – but is there any way to save money on this unavoidable expense? We share our top ten tips for reducing the cost of your car insurance.
Some types of insurance are more important than others, and with many of us trying to save money any way we can, it's tempting to take a 'pick and choose' approach to the cover you need.
However, if you drive car insurance is something you must have in place. Not only is it a legal requirement, it's also essential to know you're covered should an accident or theft happen. That said car insurance isn't something you should simply shell out for without a second thought to how much it's costing.
It is possible to drive down the cost of your car insurance considerably by following a few simple steps– here are our top 10.
Shop around
This is the first thing you should do with any type of insurance nowadays, when the internet makes it so easy to compare car insurance quotes from different providers. No longer is it necessary or financially sensible to just accept your renewal or take the first quote you're given. There are many insurance companies who now offer great deals on motor insurance, such as TrustATrader Insurance, as well as others.
This doesn't always mean looking for the cheapest cover, but instead finding a policy that will suit your requirements precisely, at a price that will suit your budget. It's free to get quotes from car insurance providers so you've nothing to lose in comparing as many as you can until you find the right one for you.
Make your car secure
The more secure your car is, the more your insurer will see you as low-risk and therefore charge you less for insurance. So wherever possible it can really pay to make your car as safe and secure as possible. It's well worth installing an immobiliser and alarm system (preferably Thatcham-approved as not all security systems are accepted by insurers). This will lessen the risk of your car being stolen and so will reduce your insurance premium.
Buy online
Another great thing the internet has brought to those needing to find cheap car insurance is the ability to buy online. As well as making the whole process a lot easier for you, as you can arrange your insurance from the comfort of your desktop, buying online is also preferable to your insurer – it means less paperwork and hassle for them.
For this reason, many car insurers offer significant discounts just for purchasing your policy online, so next time your car is up for renewal, opt for the online route.
Seek out a low-band car
If you are looking to buy a new car, it's certainly worth bearing in mind how much it's going to cost you to insure. Some cars are classified in lower insurance bands than others, so when choosing
…