We all like to imagine that we'll never be in an accident of any sort, but often even the most careful drivers can get into accidents because of other reckless drivers on the road. Car accidents are shocking, dangerous and often fatal. If you have just been in an accident, these tips can be used as a checklist for what you should do. Even if you haven't had an accident, it would still be a good idea to read over these tips so you're prepared for any possible future crashes.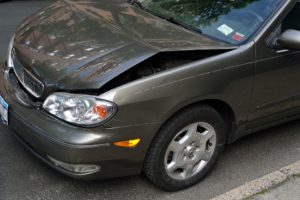 Don't Keep Driving
No matter how minor the accident is, always stop when you have crashed into someone, it can be classed as an offence if you don't. It's important to shut off your engine and turn on your hazard lights so that other drivers know there has been an accident and you won't be moving for a while – this will also help to prevent other accidents.
Approach the other driver
Just because you're not injured after the accident doesn't mean that the other driver is the same. Always approach the other driver to make sure that they and any other passengers are okay. This is also your chance to establish how bad the damage to their vehicle is and whose fault the crash was. Make sure that you record the details of the crash, including where and when the crash happened, who was involved and the weather conditions. If you can, take pictures of the crash for evidence. Whilst you're collecting details, try to find any witnesses in case you or the other driver wants to take the case to court.
Alert the Emergency Services
Even if you appear fine and have no cuts or bruising, many injuries can lie beneath the surface. If … READ MORE