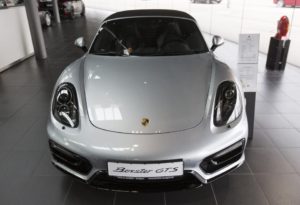 When you're on the hunt for a new car, it's important to know the problems you might face down the road. We asked the expert mechanics at Alexander's Import Auto Repair to tell us the most common repair needs of five popular automakers.
Common Subaru Repair Needs
Subaru's are prone to head gasket failure. This feature of Subarus is due to boxer-style engine that's found in nearly every Subaru on the road. Although head gasket replacement can be an expensive repair, it's usually needed around the same time the timing belt is due to be replaced, meaning you'll save on labor costs and kill two birds with one stone.
Honda Repairs Often Deal with Wear and Tear
Hondas are well made and experience relatively few issues as they age. For a handful of years in the late 90's and early 2000's, Honda transmissions were a source of concern. The transmissions on these vehicles didn't seem to last beyond around 150,000 miles. In newer Hondas this problem has been remedied, but it's still a good idea to have your transmission fluid replaced around every 60,000 miles. Replacing transmission fluids helps keep your vehicle's systems in top shape and decreases the chances …
The Most Common Repair Needs of 5 Popular Automakers

Read More