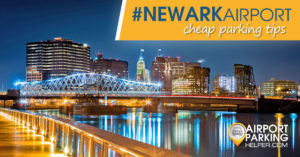 Extended trips often mean leaving your wheels at the airport. But it's the pricey parking fees that bother most of the travelers out there. With traveling costs staggering, expensive airport parking fees is surely a cause of concern. But do you know you can get real cheap deals on airport parking? Yes. And it can even save you a handy $20 on the usual airport parking fees. This post about airport parking is all set to reveal the smartest and easiest tips to find airport parking at cheap.
Offsite parking would be good
When you are looking to save on parking fees, opt for offsite parking over on-site airport parking facilities. Almost every airport, mostly the bigger ones, house designated off-site parking lots added to on-site ones. The off-site options are always cheaper given that they are at a distance from the airport. The good thing is you will be able to save a nifty $20-$30 on your parking fees. Don't worry about the distance.  These off-site lots usually have shuttle or bus services to and from the airport constantly 24/7. There is no need to get stressed even if you have your flight at the dead of night.
Advance …
Smart and Easy Tips for Cheap Airport Parking

Read More