Car is mandatory to pass the podiums of dynamic life of today. A smooth running car reduces the pressure of time and money. So, it is our motive to manage your car, manage your life. The maintenance of car is an ongoing process. You cannot separate it from car. The maintenance of car tells your boss also the attitude towards job.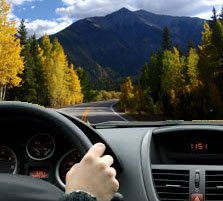 Regular Cleaning: It is an ongoing process. You must clean your car at least once in a week. It may be cleaned on regular basis if you manage time. It improves the efficiency of spare parts. So, try to do car cleaning on your weekend and regular basis if possible.
Oil Check: It is considered least manageable thing in the maintenance of car. Although it decides the ultimate life of car. Oil ensures the smoothness of car. There are various kinds of oils that are used in the car. It is used in many parts of the car e.g. brakes, engines etc. it controls the friction of car items and ensure smooth running otherwise it gets difficult to control the car through brakes.
Air Filters: It has time span. Its maintenance is mandatory. It protects the car from external environment. It acts like nose, they don't allows the dust particles and other items to get in the carburetor. It is a special part that is designed to mic the air and fuel in the proper proposition for the internal combustion. It keeps the car protected from over heaving. So, it must be maintained on time.
Spare Parts: A car is not the name of a single piece of metal. It is the combination of many parts. All woks in a uniform way and behave simultaneously. To maintain your car is by checking the parts of your car … READ MORE