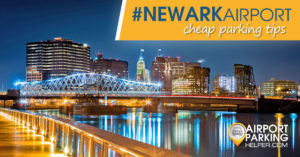 Extended trips often mean leaving your wheels at the airport. But it's the pricey parking fees that bother most of the travelers out there. With traveling costs staggering, expensive airport parking fees is surely a cause of concern. But do you know you can get real cheap deals on airport parking? Yes. And it can even save you a handy $20 on the usual airport parking fees. This post about airport parking is all set to reveal the smartest and easiest tips to find airport parking at cheap.
Offsite parking would be good
When you are looking to save on parking fees, opt for offsite parking over on-site airport parking facilities. Almost every airport, mostly the bigger ones, house designated off-site parking lots added to on-site ones. The off-site options are always cheaper given that they are at a distance from the airport. The good thing is you will be able to save a nifty $20-$30 on your parking fees. Don't worry about the distance.  These off-site lots usually have shuttle or bus services to and from the airport constantly 24/7. There is no need to get stressed even if you have your flight at the dead of night.
Advance booking
Advance booking on parking lot brings you good savings just the way you save on booking your flights early. It's the same with parking at the airport grounds as well. Obviously booking an off-site lot in advance would mean way more savings. How much would you be able to save with advance booking? According to travelers, early reservation might save you 50% of the actual parking fee.
Parking reservation on arrival is always costly over advance booking. When you don't have a prior booking, you are forced to settle with whatever rate being asked upon. So, book early to avoid such unwanted compulsions.
Search for discounts
This is another important tip to keep in mind while you are looking for cheap parking fees at the airport. Offsite parking lots often offer discounts that can save you $4-$5 on the actual parking fee. You can check out the coupon sites here to search for cheap deals. Then, there are travel agency websites that inform about affordable parking deals or specials for the travelers. So, if you are planning a trip soon, subscribe to the newsletter of your travel agent. Travel agencies send exclusive deals to their subscribers which are not available to general public.
Get a comparative study
All parking lots do not ask for the same fee. Thus, the best thing is to get a comparative study on 4-5 offsite parking lots before you settle the final deal. The comparison study will help you to come across the most competitive rates among them.
However, you should also make sure that your chosen parking lot is widely trusted by car owners. The most reliable ones assure 24 hour security for the parked vehicles. Moreover, some of the best ones offer many additional services like car washing, automotive maintenance and also free shuttle to and from airport.